Meet Your New Business Partner.
As a business owner, there's always more to do – more customers to help, more orders to fill, more ways to improve. The Clover Station POS system helps lighten your load. It's an all-in-one point of sale and payments system that gives you tools to help simplify running your business, so you can focus more on doing what you love.
Benefits for Business
The Clover Station is a POS system that makes it easier and faster than ever to run your business using one device. Built-in capabilities allow you to simplify daily tasks, speed up transactions, engage customers and accept the latest payments effortlessly.
Multi-layered Protection
With an integrated EMV® chip and signature, plus a fingerprint reader for secure employee login, you and your customers are well covered.
Bigger and Better View
Make a big impact with a 14-inch, HD display and swivel feature for smooth customer e-signatures and engagement.
Two Printer Options
One printer has an optional customer-facing display and contactless payment acceptance. The other prints receipts fast with the high-speed option.
The Power to Do More
Multi-task like a pro with 4GB of RAM that can run multiple apps and enable faster transactions.
Peripheral Enabled
From barcode scanners and weight scales to kitchen printers and more, Clover Station is compatible with a variety of peripherals.
Ultimate Flexibility
Clover Station works seamlessly with all Clover devices to support transactions at the counter, in line or on the go.
Take dining to another level
With Clover Dining, a custom-designed app for restaurants, you can do it all—seat guests, manage tables, take orders, and accept payments.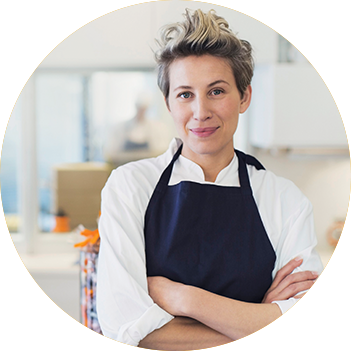 Accessories
& Software
Free, built-in apps get you up and running quickly
The Clover POS Software plan allows you to manage detailed inventory and orders
Access more tools in the Clover App Market to help run your business better
Protect every transaction.
The Clover Security, our state-of-the-art security package, helps safeguard your system and transactions so that you and your customers are protected from hackers and malicious software.