ATM Machines
From retail ATM machines to bank ATM machines, our strong relationships with the top ATM manufacturers allow us to pass on the savings and the latest technology to your business. Whether it's ATM processing, custom enclosures, or branding, we'll provide you with the best overall package.
Retail ATM Machines
NationalLink has partnered with top tier retail ATM manufacturers to provide you with the best overall package when you process and purchase your ATM machines from us. These Genmega, Nautilus Hyosung, and Triton machines are perfect for your shopping centers, convenience stores, hotels, nightclubs, and other fine retail establishments. When you find a machine, or if you would like us to recommend a machine for your location, please give us a call or visit our contact us page.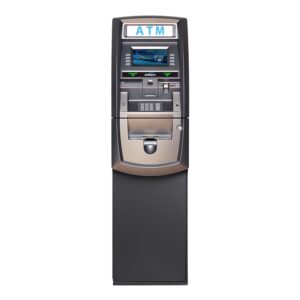 GENMEGA G2500
Designed for retail and off-premise locations, the Genmega G2500 comes loaded with all the features you expect, and also provides additional hardware configuration choices allowing you to custom fit each machine to the needs of your customer or location.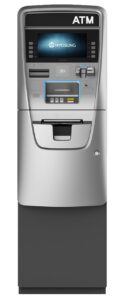 NAUTILUS HYOSUNG HALO II
The HALO II provides the best value of any retail cash dispenser in the industry with added peace-of-mind from enhanced security features at an affordable price.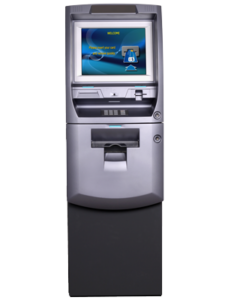 GENMEGA C6000
The Genmega C6000 ATM includes high-end features including a 15″ LCD with function key or 15″ touch screen LCD and 2K cassette, eye catching modern design and host of hardware options driven by a Microsoft Windows CE™ 6.0 operating environment for maximum flexibility.

NAUTILUS HYOSUNG MX5200SE
The Hyosung MX5200SE delivers maximum service and security for retail locations with large revenue potential, combining the ease-of-use and maintainability of a traditional retail ATM with the advanced functions and security of a financial institution cash dispenser.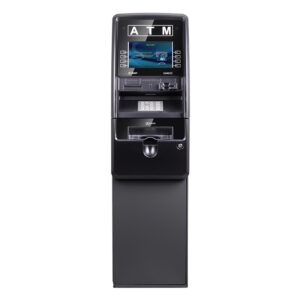 GENMEGA ONYX
Genmega introduces the Onyx series of ATMs for any ATM environment. With an up-to-date look and a feature set sure to impress, the Onyx provides the latest in ATM technology for any market. Whether in a hotel, club or gas station, the Onyx ATM will stand out in a location while still looking professionally to encourage transactions.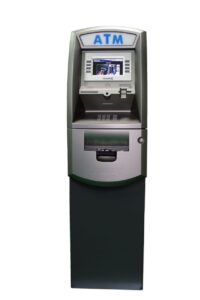 HANTLE 1700W
Raising the bar for Retail ATMs, the Hantle 1700W provides the all latest technologies and high end features in a modern, elegant design which includes an integrated topper sign. The 1700W integrates a host of features including a 7" High-Resolution Color LCD supporting multiple custom screen advertisements.

TRITON TRAVERSE
The Triton Traverse ATM is driven to offer products that help businesses survive in a competitive marketplace. Traverse is a sleek unit and is designed expressly for the retail market, with a silhouette that protects PIN security. It features comes fully loaded with a 8″ wide color LCD display, and 58mm printer with graphic support.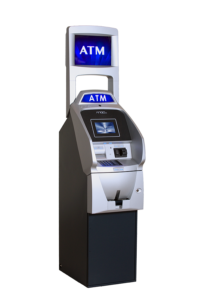 TRITON ARGO SERIES
The ARGO series features an updated, next-generation design with added elements of security, larger screens, and easier-to-read keypads or touchscreen options. For the first time in industry history, models are now available in an eco-friendly, printer-less model, reducing each machine's carbon footprint and resulting in cost savings over the life of the machine.
Bank ATM Machines
NationalLink offers the latest ATM machines for our financial institutions/banking customers from top tier ATM manufacturers. Our selection of bank related ATM machines does not stop here. If there's a machine that you're looking for and it's not listed below, please feel free to contact us. For more information on how we can assist your financial institution, call us at 866-286-2466.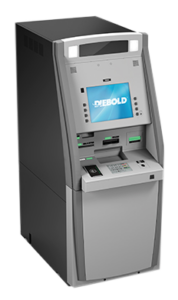 DIEBOLD 5500
As technology continues to advance, consumers expect a higher level of accessibility in virtually all facets of their lives, including banking. For financial institutions looking to meet these expectations with cash-dispensing self-service terminals, the Diebold 5500 series is the ideal solution. It delivers on the financial institution's need for lower cost of ownership, robust security and positive consumer experience.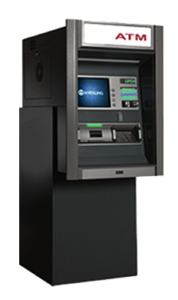 NAUTILUS HYOSUNG MX5100T
Monimax 5100T provides optional modules such as sunlight viewable LCD display,maximum 4 cassettes, electronic or cencon lock and 5.7″ supervisor display. Monimax 5100T ensures the complete security for the cardholder and financial institution with triple DES EPP, UL291 business hours and optional UL291 level 1 safe, and voice guidance system to meet ADA requirements.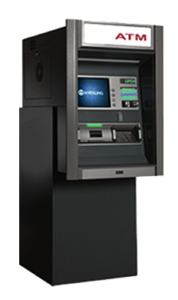 NAUTILUS HYOSUNG MX5600T
The MoniMax 5600T is designed to meet various customer's demands of withdrawal, balance inquiry and transfer transaction for individuals with a compact size to fit in virtually any place. This machine is connected to your bank to dispense cash, transfer funds and inquiry balance through the insertion of a customer's card. The MoniMax 5600T is easy to use, easy to service and is able to support customer's needs.
NAUTILUS HYOSUNG MX7600T
Monimax 7600T is designed to support multifunctional services with features such as cash acceptor, check scanner and envelope depository. A full range of features and functionalities enables the Monimax 7600T to meet the needs of your customers. Efficient and cost effective, Monimax 7600T provides the ultimate solution for your ATM portfolio.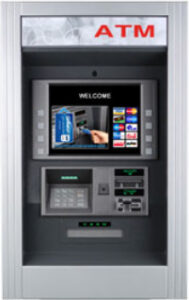 GENMEGA GT5000
The GT5000 series ATM is high performance yet economical Through-The-Wall ATM solution with the look and feel of a full bank ATM. Designed for wall or Kiosk installation, The GT5000 series makes new TTW installation or replacements a snap. Built with the same compact modulear components as your existing Genmega machines and engineered for easy installation and reliable operation.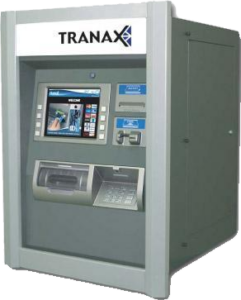 HANTLE T4000
The Hantle T4000 ATM provides an economical, high performance through-the-wall solution with the look and feel of an actual bank ATM. Designed and built with compact modular components and engineered for easy installation and reliable operation. A rear-service panel allows convenient and safe access for ATM Operators and Service personal.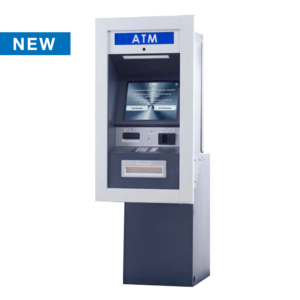 TRITON ARGO FT
Introducing the ARGO FT, the newest face in the Triton ARGO line. With a trim, polished look, a 15" touch screen and anti-skimming options, this ATM is an excellent, affordable banking solution. The ARGO FT, a versatile through-the-wall ATM, offers high performance for a surprisingly low investment.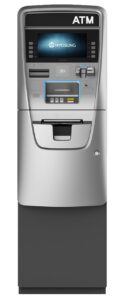 NAUTILUS HYOSUNG 2700T
Nautilus Hyosung NH 2700T is a heavy-duty machine that is dependable and eases of maintenance with the added bonus of high-capacity note storage. It comes loaded with features like a user-friendly interface with a 10.1″ LCD, and tactile touch with function keys. 2700T offers a wide range of transaction and increased uptime with minimal operational interference.